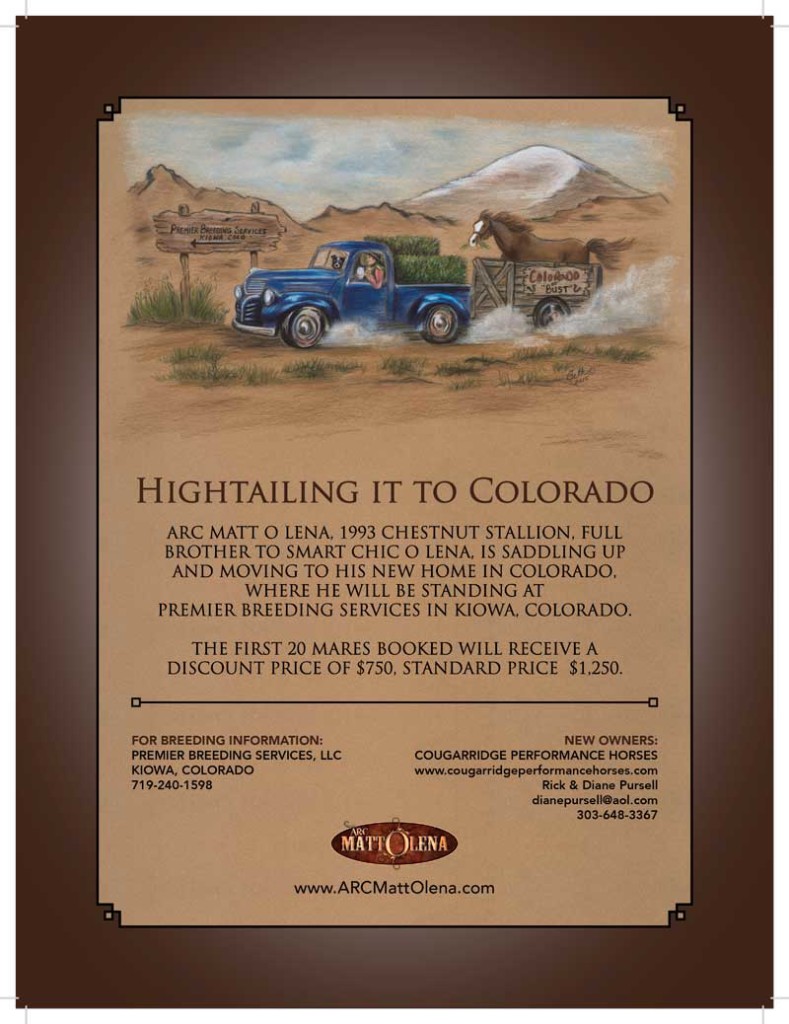 STANDING IN COLORADO
ARC MATT O LENA
Arc Matt O'Lena is has moved to Colorado! This sire has outstanding pedigree and conformation. His full brother is the great Smart Chic O'Lena. He is standing at Premier Breeding Services in Kiowa.
ARC Matt O Lena has sired a limited number of offspring. Their earnings exceed $101,000 in reining and reined cowhorse
Standing at Premier Breeding Services
Kiowa, Colorado
(719) 240-1598
2016 BREEDING FEE $1250.00
The first 20 mares booked in 2016 will receive a discounted breeding fee of $750.
Go to ARC Matt O Lena website for further information about this outstanding sire!
Please contact Rick or Diane Pursell at (303) 648-3367 or e-mail at dianepursell@aol.com for any questions about ARC Matt O Lena.